Keith Urban and Nicole Kidman Strive to Give Their Daughters a Normal Childhood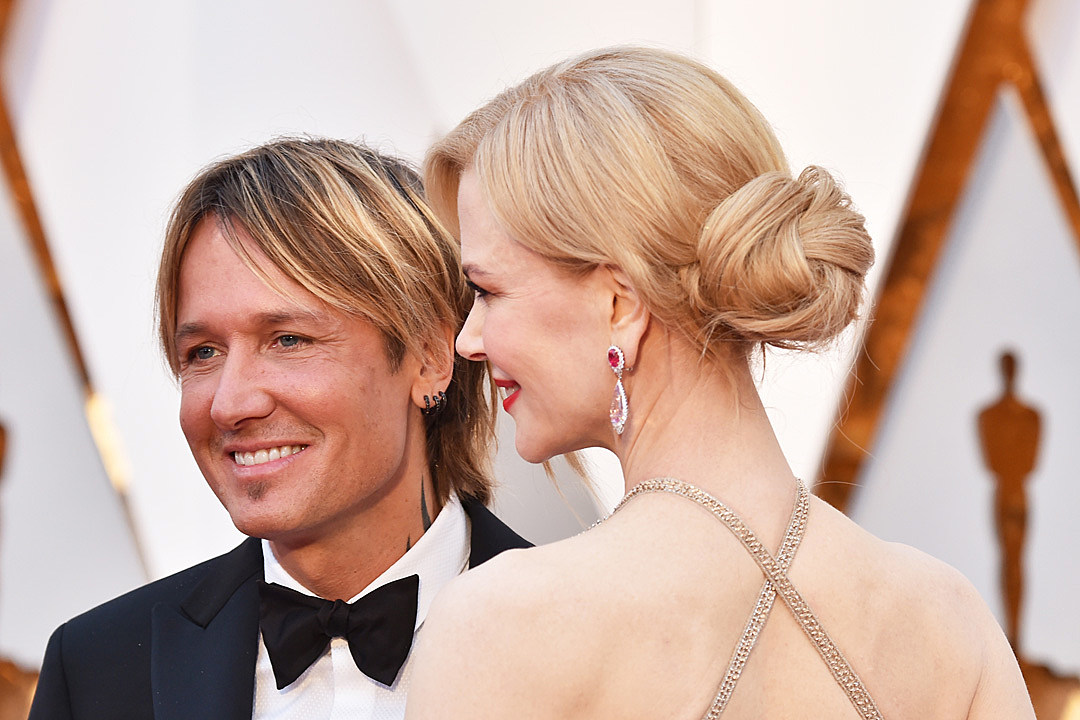 Keith Urban and Nicole Kidman are one of Nashville's most revered couples, but they do their best to maintain a normal lifestyle, especially for the sake of their two young daughters.
In a new interview with Vogue, Kidman opens up about life with her country-singing husband how she and Urban ensure that their two daughters, Sunday and Faith, have a normal childhood. Part of that is just being present.
"I like to be in the kitchen in the morning when the girls stumble in," Kidman says. "I like the hubbub. My dad was always there with the BBC on when I got up. My mother would lie in bed, and he would bring her breakfast on a tray."
While she tears up thinking of the memory — her father died in 2014 — she admits Urban is better at dealing with emotion.
"He'll be 'OK, but now let's just get on with it.' Which is why there's such a great balance in our relationship. He says I'm an actor and he's just a performer, an extrovert," she explains. "He gets up onstage and connects with his audience every night through songs and joy and love. Darkness is not a huge part of his art."
Country's Cutest Couples Kissing
With busy schedules, whether it's touring and red carpets for Urban or movie sets and film premieres for Kidman, the couple are protective of their daughters and choose to keep them out of the spotlight. At times their girls will admit that they'd love to get dolled up in a party dress and join them on the red carpet, but they're okay staying home to wait for mom to get back from premieres.
"They wait up for me. I'm very, very happy I have that. I've wanted that for a long time. It's the thing that gives me more joy than anything and is the basis of it all for me," Kidman says. "I've never taken them anywhere publicly, because I'm protective of their identities and don't want them exposed early on. But part of me is pulled in that direction. Sometimes they say, 'I wish I was getting dressed up and going with you.' I don't want them not included. They were up late and dancing with us in the Bahamas for my birthday."
She adds, "In our private life, they're always involved with us. I don't like the whole kids'-club thing."
Watch the Most Unforgettable Keith Urban Moments
Subscribe to Lonestar 92 on
Source:
Keith Urban and Nicole Kidman Strive to Give Their Daughters a Normal Childhood